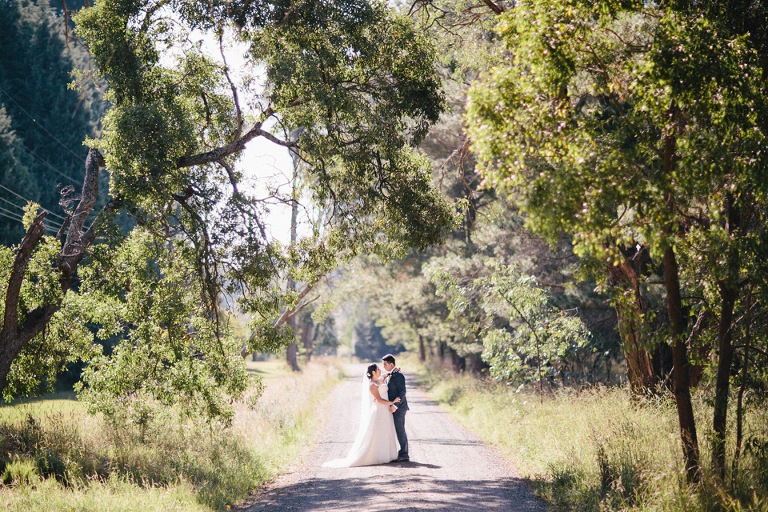 When Lee and Dwight told me about what they had planned for their day, I almost pinched myself. It's not every wedding I get to photograph lion dancers before the tea ceremony, an open air dance floor under the stars, and a massive sparkler exit.
They married at Montrose berry farm, the most delightfully sweet venue about one and a half hours outside of Sydney. The owners were lovely and the grounds just incredible. Seriously, if you're getting married near Sydney, you have to check it out. Sydney was of course, bright, sunny and warm – as were the wonderful guests and the gorgeously happy bride and groom.
A pre-tea ceremony highlight was the groom and groomsmen trying to "earn" their way in past a set of bridesmaids who really made them work for it. Chilli peppers, raw egg and raw garlic all had to go down the hatch before they were allowed past. Up to the task, the boys tackled those like troopers!
I feel all groomsmen should have to do this, really.