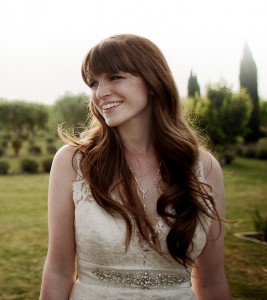 .
Hi. I'm Mary,  you know that, but this section is sort of in personal letter format, so the introduction sounds winning.
Three of my favourite things to do are drink coffee, meet new people, and shoot weddings. I do all of that here in Wellington; coffee capital. And a great city to fall in love.
'Course, all wedding photographers will tell you they love shooting weddings. But that doesn't really help you choose one. What might help you choose me is knowing that I put customer service and your experience above everything else. That I think processing is as important as the shot I spend hours working with your photos afterwards. That I will do everything I can to make sure you walk away more than happy. This all starts with a meeting. Over coffee.
Then, we talk about your day. What you want out of it; the story you want your photos to tell. From that point on, I can be the one part of your wedding plan you barely have to think about. I'll be available by phone and email if you need to talk about anything. I will show up early. I will get the shots you want. I will deliver them on deadline. And quite often beat it.
From start to finish, I will be the service provider that is most dedicated to being part of the wedding you always wanted.
So. How about that coffee?
PS: If you want to hear from clients who have already been on the other side of the camera, click here to read their Google reviews.